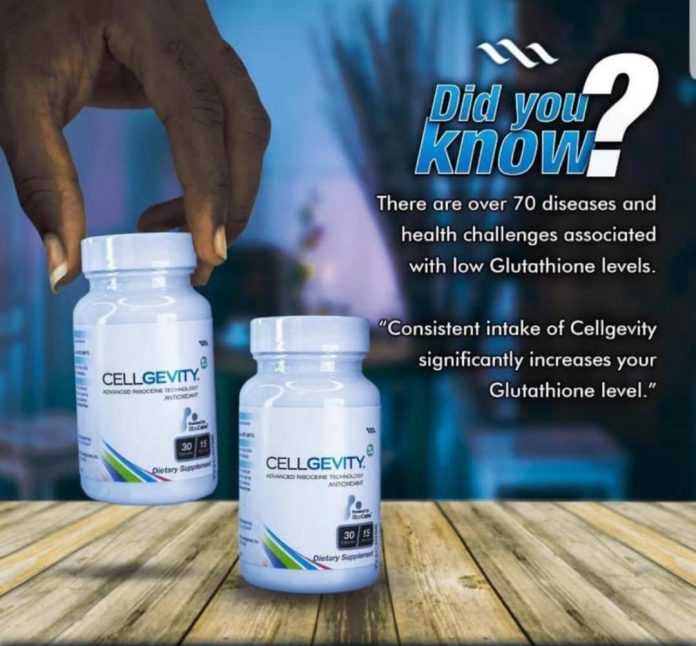 The possibility of enjoying maximum good Health is available at your finger tips with Max Cellgevity.
Make that possibility your reality today with the only product that enhances the production of Glutathione-your body's chief multi-functional cell protector- by up to 300%.
Wait no more! Switch On the optimum health side of life today for a fuller happier life with Cellgevity!.
Price list:
1 bottle #8,000
4 bottles #28,000
6 bottles #39,000
8 bottles #52,000
31 bottles #199,000
Call/Whatapp: 08186899594