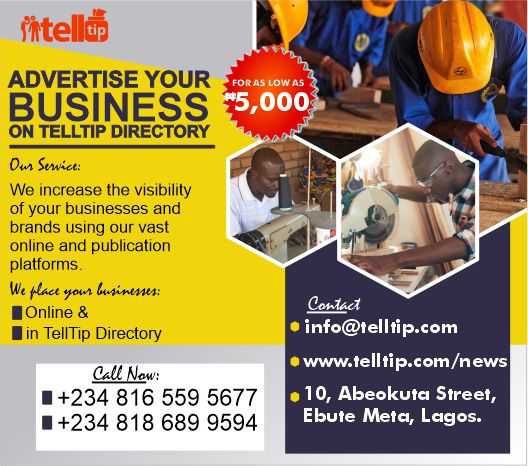 With the internet being the go-to place for all information on business, technology, academics, lifestyle and much more; it is important to have your business present or represented online, right before everyone and in many locations .
The benefits of having your business online include having a wider reach thus increasing your target audience. Remember, the world is fast becoming a global village with people connecting and trading from different corners of the world.
Why Advertise on TellTip?
With over 3,000 visitors from many countries of the world, TellTip is certainly your sure platform to gain more audience for your brand.
Did we also mention that we are passionate about businesses regardless of their size and industry?
What do you stand to gain when you advertise on TellTIP?
Your business gets more visibility.
You get to have your business/brand in our TellTip Directory currently selling in Nigeria.
You have your brand on our online business directory.
You achieve a lot with less and much more.
Wait no more!!! Contact our help-desk for more information on our affordable advert rate.
Call/WhatsApp:
+234 (818) 689 9594
+234 (816) 559 5677
Email:
Address:
10 Abeokuta Street, Ebute Metta (East), Yaba, Lagos, Nigeria