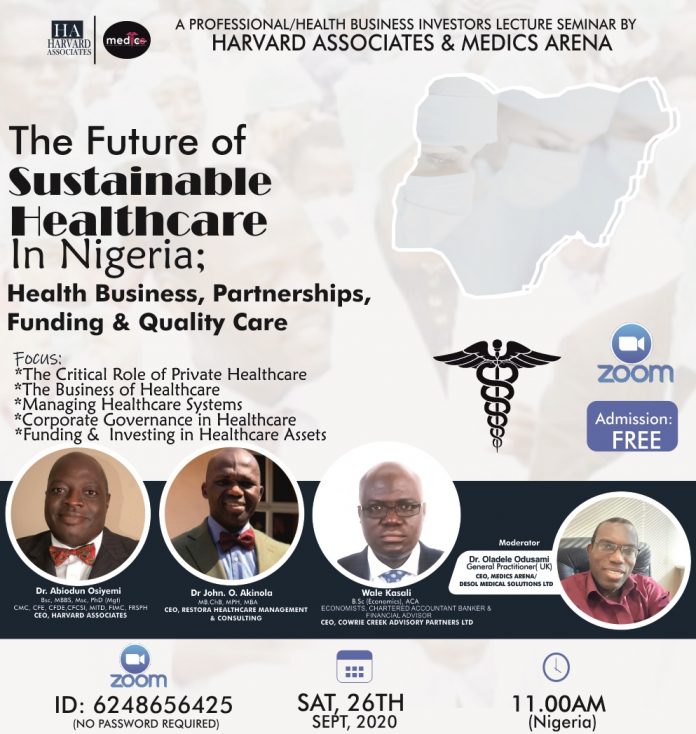 Medicsarena in conjunction with Harvard Associates invites you to a zoom seminar coming up this Saturday, 26th September, 2020.
This seminar will avail you the opportunities in the Nigerian healthcare sector.
Critical issues including governance, quality care delivery, funding and partnership opportunities and more will be discussed.
Do not miss this amazing event as it promises to be great.
Call/Whatsapp: 08186899594