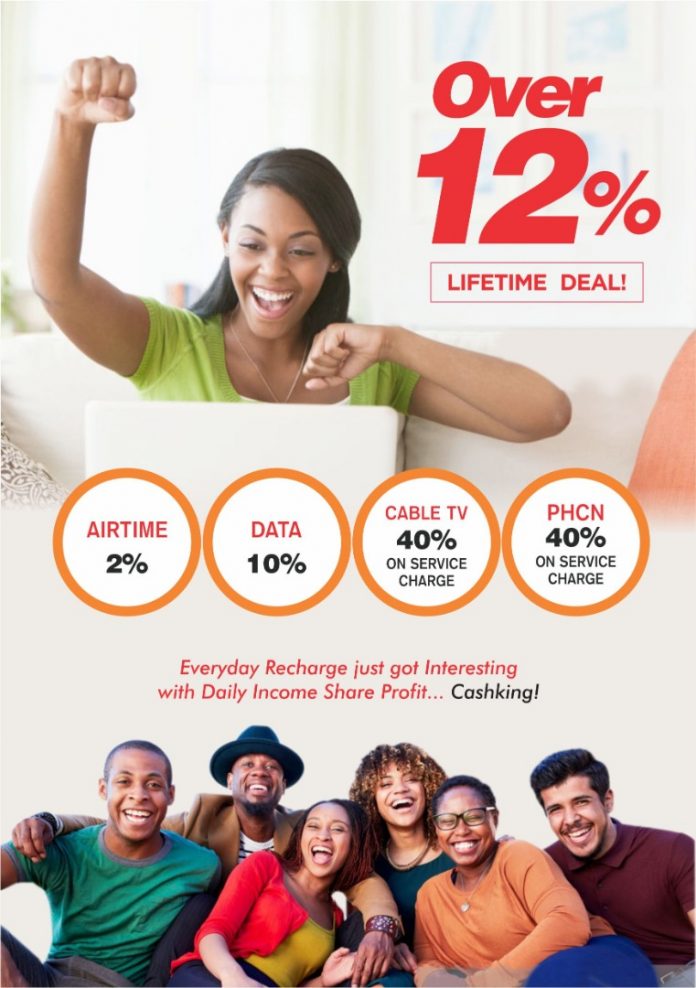 RAGP means:
Recharge And Get Paid
When you get Registered to use this platform at all times to Recharge Airtime: you'll get 2% of the amount spent paid back to your wallet.
On Data Recharge you'll always get 10% of any amount spent paid back to your wallet.
Take note all members have E-wallet (Electronic purse) where you get Debited & Credited. You can always withdraw to your bank at any time or Consult your Upline Sponsor for guidance.
You can also pay for Tv cable subscriptions via this platform and get paid for it. You can help others who are non-member pay for theirs and earn more commissions.
How Does It Work?
Recap:👇
👉 When you recharge airtime You get paid(2%)
👉 You buy data You get paid(10%)
👉 You subscribe cable You get paid (#40)
👉You pay NEPA Bills you get paid (#40)
👉 You refer people You get paid(20% of their fee)
👉 Your Team Network (Those you introduced & also introduce others- Direct & Indirect). On Airtime Recharge You get paid:-0.35% of all recharges of any amount done.
👉 Your Team Network Data Recharge: You get paid:-1% of all data recharges of any amount
👉 Your Team Network Cable subscription: You get paid:- N10 for each transaction
👉Your Team Network pays NEPA Bills: You get paid:- *N10 for each transaction
👉 Your Direct & Indirect register others: You get paid:- 10% -1% on different levels up to 15 generations deep.
👉 Take note: For you, On your registration with Recharge and Get Paid You'll first get paid:- 20% of your registration fee back.
👉 Upon Registering: You'll have digital access to distribute the services of these Companies products:
Mtn, Glo, Airtel, 9mobile, DStv, Start Times, GoTv, Electricity Bills.
👉 You can earn as much as 10k- 100k on recharge commissions alone on a daily basis.
Also, If you can build a network of other users simply by making awareness of this Bill Payment Platform and they join through your referral link, you'll earn the following as Team building bonuses. This is in addition to your recharge commissions:
👉100k, Monthly Leadership Bonus
👉One Time Travel Bonus: N500k
👉 Small Car fund: N2m
👉Big Car fund: N3m
👉Small House fund: N4m
Big House fund: N6m 🎊🎊🎊🎊🎊💰💰💰
This is a business offer you can operate through your internet mobile phone/laptop… You will keep making daily income as people continue to recharge!
Do you think millions of people Nationwide (200million +) 👨‍👨‍👦‍👦 will ever stop recharging the following:
✓Airtime recharge of any network
✓Data subscriptions of any network
✓Cable TV subscriptions of any network
✓ Electric Bill payment
…This is a simple statistic of how viable this business opportunity is.🎯🏆
Finally, kindly register with this link https://rechargeandgetpaid.com/register.php?username=Desol1
Get as many persons to experience this amazing opportunity, then you'll gain A true Financial Freedom💰👑
…Cheers to your Success
For further enquiries please call/WhatsApp 08186899594