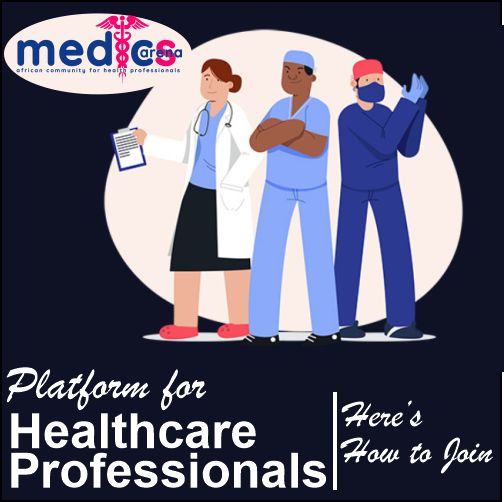 WHAT IS MEDICS ARENA?
Medics arena is an online community of all kinds of healthcare providers and professionals where we can come together to interact, share ideas and creative opinions, the latest advancements in patient care, and even career advancement advice including career change options and mentorship opportunities.
In a nutshell, medics arena is a haven for everyone in healthcare to find answers to questions they haven't had the opportunity to ask and to be connected with mentors from all spheres who are willing to share their journeys and challenges.
Medics arena features unique opportunities for teaching and continuous medical education, the latest news in medicine from all around the world, CV and interview consultancy, career coaching for health professionals, support for career change and mentoring for management consultancy.
On the platform, you can be plugged into career opportunities, medical journals for review or for you to share, various teaching videos and webinars.
All this and more can be enjoyed once you step into this opportunity and join us!
HOW TO JOIN MEDICS ARENA
This is quite easy!
You can easily become a member by visiting the website https://medicsarena.com and clicking on register at the top left hand corner of your screen. This is entirely free of charge.
Alternatively, if you would like join as a complimentary member at a token of N5,000, you can do this by clicking on "join medicsarena" at the bottom of your screen. Being a complimentary member entitles you to the following benefits;
1. Discount off MedicsArena/Partners events.
2. Crowdfunding promotion on the MedicsArena website.
3. Access to all MedicsArena members-only video, contents including past webinars/events.
4. Promotion of members events/charity projects on MedicsArena Notice Board
5. Access to alternative career Mentorship opportunities.
6. Opportunity to be an Educator/Facilitator on MedicsArena/Partners websites.
For more information, please feel free to reach out to us via the "contact us" link on the top left corner of the website homepage, or call +234-818-689-9594, +234-905-560-5107