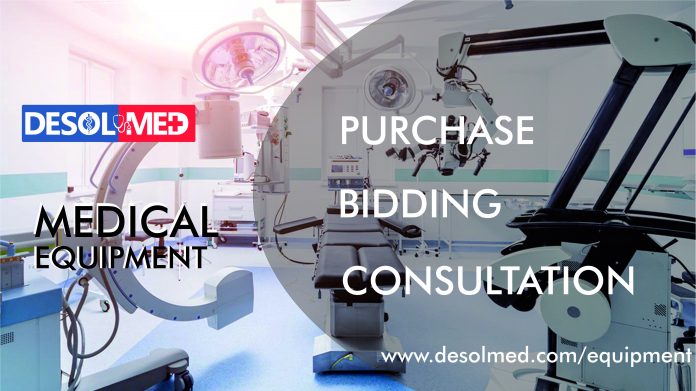 Desol Medical Solutions is a medical equipment service provider whereby we help medical/health practitioners get equipment for their hospitals/clinics or diagnostic centers both new and used.
A good relationship had been built over the years with HilditchUk where used medical equipment is auctioned and in good working condition. We also source for new medical equipment for our clients on request.
We advise our clients to:
Register with Hilditch so as to get newsletters
Sales, done online due to the pandemic
Equipment is auctioned
Auction range is displayed and can be exceeded depending on the highest bid
Pictures are displayed for viewing
Auction start – end, date-time displayed
Where we come in:
Help in checking the functionality and the service history of the equipment
Handle bid on behalf of the client
Logistics – Moving of equipment from warehouse, Storage before shipping, Shipping, etc.
Our charges:
We charge between 20-30% on all activities; Bidding and handling
Terms:
50% down payment on the highest bid displayed for the equipment
In case the bid did not go through, a refund of the down payment is made within 48 hours of bid end, less bank charges.
Note:
Click here to make a choice from our available stock.