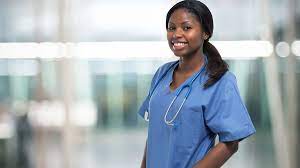 We are looking to hire a registered nurse.
The Registered Nurse (RN) primarily cares for patients by monitoring them, administering medications, consulting with health care providers, updating patient records and educating patients and their patient's families on disease and post-hospital treatment.
– First or Second degree in Business Administration or Marketing
Experience length: Mid-level
Experience length: Post NYSC
Job Description/ Requirements:
– Provision of guidance in setting up medical clinic/facility.
– Observing and recording patient's behaviour.
– Coordinating with physicians and other healthcare professionals for creating and evaluating customized care plans.
– Maintaining reports of patient's medical histories, and monitoring changes in their condition.
– Carrying out the requisite treatments and medications.
– Maintaining hygienic and safe working environment in compliance with the healthcare procedures.
– Providing necessary guidance on health maintenance and disease prevention.
– Keeping an eye on each and every aspect of patient care that includes physical activity and proper diet.
– Preparing rooms, and decontaminating equipment and instruments.
– Preparing patients for examinations.
– Educating patient's families about the disease and its treatment.
– Assisting during surgeries.
– Resolving patient's problems and fulfilling their requirements by applying multifaceted team strategy.
– Interacting with the healthcare teams for maintaining harmonious relationships.
– Nursing qualification (essential).
– Current practicing license.
– Great counselling skills.
– Superb organizational skills.
– Great management, communication and person skills.
Interested and qualified candidates should forward CV to desolmedical@yahoo.com using the vacancy as the subject of the mail.
*Applicant residing on the Island or its environs are highly preferred.
Prospective should note that this vacancy does not come accomodation
Visit
www.desolmed.com/jobs
for more job update