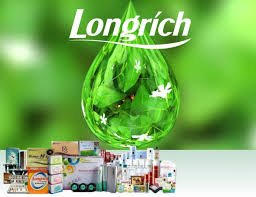 Have you heard of LONGRICH?
Longrich is a multi-billion dollar company that has been existing for over 33 years with its origin in China. It manufactures health n daily used products like toothpaste, body wash, sanitary napkins, calcium and Arthro just to name a few.
Longrich has more than 2000 products n even manufactures products for other companies such as Adidas n Unilever.
The reason why Longrich exists is to alleviate poverty n to give us good health that's why he says we should come n partner with him and he will share 75% of his profits with us.
For us to partner with longrich we don't need to pay any registration fee, all we need to do is just buy a package from its existing packages and that automatically makes us a member.
Remember Longrich is found in close to 187 countries in the world, wen u become a member, a code is issued to u, this code is an international code meaning anyone in any part of the world can sign-up behind u using this code.
Once u become a member all u need to do is also advice three people to become members, each of the three also brings in their three n so forth.
Call/Whatsapp 08186899594 for more info.
Watch out here for more opportunities from Longrich. 6 figures earning is possible with Longrich.
WATCH OUT!!!