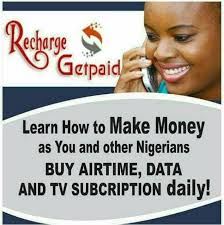 Recharge and get paid (RAGP) Point Value (PV) is explained for better understanding and action.
Every registration comes with a Point Value.
BASIC (N5,000) = 20PV
BRONZE (N10,000) = 40PV
SILVER (N20,000) = 80PV
GOLD (N30,000) = 120PV
DIAMOND (N40,000) = 160PV
PLATINUM (N50,000) = 200PV
EXECUTIVE PLATINUM (N100,000) = 400PV
When you get registered into RAGP, your own registration package comes with the equivalent PV. So, if you registered with Basic Package, you will have 20PV. This will continue to be your PV, irrespective of how much recharge you carry out via your wallet, except 2 things happen:
(1) IF YOU UPGRADE – anytime you upgrade your package, you will be awarded the equivalent of the PV of your current package. So, if you Upgrade from Basic to Platinum, your PV will automatically jump from 20PV to 200PV. And that's where it will stay until you upgrade to the ultimate package, Executive Platinum. Then your PV will show 400PV. That is the maximum point value you can ever get on your own because there's no way to upgrade to again. Well, 400PV on its own doesn't quite afford you any luxury in this business.
But check out the 2nd method to grow your PV
(2) If YOU & YOUR TEAM REFER – anytime you refer a friend to sign up on RAGP, apart from the 20% Direct Referral Commission you will earn, you will also be awarded the PV of the package your down-line came in with. So, let's say you are on Basic Package (20PV) and you introduced a friend who joined with Platinum (N50,000; 200PV), your PV will jump from 20PV to 220PV. Anytime that person upgrades his/her account, you will be awarded the equivalent PV as well.
Furthermore, anytime your direct referrals bring indirect referrals and the indirect referrals bring in more indirect referrals, you will continue to be awarded the PVs of the equivalent packages for those new registrations and upgrades. Unlike in Indirect Referral Bonuses where your commissions reduce in percentage as you grow deeper (10% gradually down to 1%), there is no reduction in the PVs awarded to you from the efforts of indirect referrals. The only thing that can limit you in this sense is the package you are on. Suppose you are on Basic Package, once your genealogy grows deeper than 5 levels, you will no longer see the commissions and PVs of those from the 6th level down…. This is really something you wouldn't love to experience.
Why is this PV thing important? SIMPLE! It is your Monthly PV or Cumulative PV that RAGP uses to award you those juicy incentives such as:
(1) Leadership Bonus: If within one single month, you and your team members can generate 10,000PVs, you will be slammed with N100,000.00 Leadership Bonus… If you achieve this every month, that's how you will be collecting Leadership Bonus every month (monthly salary right?)
(2) If your Cumulative PV hits 25000, you get awarded with an International Trip or N500,000
(3) If your Cumulative PV grows to 60,000, you get awarded with a Small Car Fund of N2,000,000
(4) If your Cumulative PV grows to 100,000, you get awarded with 1st House Fund of N3,000,000
(5) If your Cumulative PV hits the 250,000, you get awarded with 2nd House Fund of N4,000,000, and ultimately
(6) When your Cumulative PV hits the 500,000, you get awarded with 3rd House Fund of N6,000,000
Having understood this, I hope you won't just be satisfied with the 2% bonus on recharge, 10% bonus on Data, etc… Let's get hungry for more, get hungry for PVs.
*Register or sign-up through the Referral Link-https://www.rechargeandgetpaid.com/register.php…
For more Inquiries, Call/WhatsApp: 08186899594