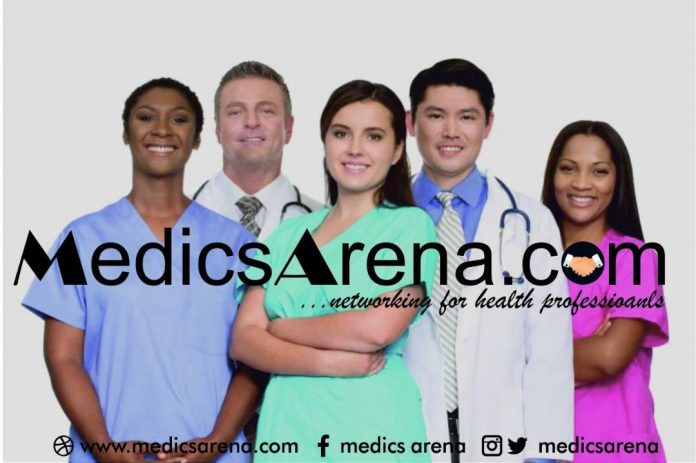 Innovation and change is constant! As a health professional, if you need a platform to show your non medical skills or medical skills, here is an opportunity for you!
Do you need a platform to interact with fellow health professionals both at home and abroad, so as to keep abreast with the practices in vogue or just for the sake of socialization? Then Medicsarena is the platform for you!
Registration is totally free! Register as a member and get all the exciting benefits. Did i mention you can write articles for publication that would be read by various health professionals all over the world!
Register with the link below:
For more inquiries: WhatsApp = 09046178791