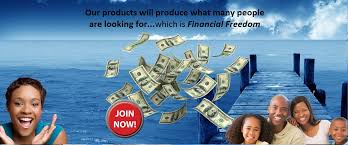 RECHARGE AND GET PAID (RAGP) is a Nigerian owned Telecom Company registered with the Corporate Affairs Commission (CAC): (RC Number: 1279919) and Licensed by the Nigeria Communications Commission (NCC) to carry out Telecoms-related Businesses.
RAGP helps create wealth for people.
It gives you the license (Right) to own and operate your own Virtual Top Up (VTU) business in the Telecoms Sector with Airtime, Data & Utility Bill Payments.
RAGP is the simplest, easiest & fastest way to achieving wealth, helps you set up a Plan B financially and earn residual income seamlessly. All you need is a smart phone and choose a registration package of your choice.
Registration is in Seven (7) categories based on your pocket. Below is the categorization:
1. Basic =   N 5,000
2. Bronze = N 10,000
3. Silver =   N 20,000
4. Gold =    N 30,000
5. Diamond = N 40,000
6. Platinum = N 50,000
7. Executive Platinum = N 100,000
NOTE: You can upgrade from one level to the next.
At registration you have access to VTU wallet, used to sell Airtime and Data (All Networks), Cable TV Subscriptions (DSTV, GOTV, and StarTimes) and Utility bills (PHCN).
TARGET MARKET: General public, family, friends, colleagues, and co-workers.
1. When you recharge for yourself, Airtime, subscribe for a Data plan or pay for cable TV, you get a percentage paid back to you as commission.
2. When you help others recharge Airtime, Data or pay for cable TV, you get paid a commission.
3. Anytime people join RAGP through you, you get paid 20% of their registration package.
4. Anytime the people you introduce buy Airtime or Data, you get paid.
5. When your down-lines introduce others and they join, you also get paid.
6. All money earned in Rechargeandgetpaid is paid into your e-wallet and you can transfer to your local bank account for withdrawal.
7. Earning is for life because almost everyone uses a smart phone and buys Airtime and Data.
 Financial freedom – You will be financially free
Source of passive income – Another source of making money
Opportunity to own your VTU business and build a community of Airtime and Data Users
Recharging stress free
Posibility of visiting Dubai many times
Posibility of a monthly bonus of N100,000 aside other commissions being paid to you
A viable product (MTN, Airtel, Glo and 9Mobile).
Bill Payment portal (DSTV, GOTV, Startimes, PHCN and more coming).
Accumulated points are used to qualify for the incentives over time.
No monthly target or deadlines.
Earnings in multiple ways (VTU and Referrals).
1. Instant registration bonus of 20%
2. Instant Referral bonus of 20%
3. Instant indirect Referral bonus of 10% – 1%
4. Leadership bonus N100,000
5. Dubai trip or N500,000 cash
6. Car award or N2m
7. House Fund worth N3m, N4m & N6m
8. VTU Bonus from downlines
9. Referral bonus to your 10th generation
HOW TO MAKE MONEY IN RECHARGE AND GET PAID?
You are paid on RAGP when you do the following:
1. When you register you get 20% of the package at registration
2. When you sell or buy data you get 10%
3. When you sell or recharge your phone you get 2%
4. When you refer anybody you get *20% of the person registration package
5. When your referrals refer others you earn between 10% &1% (from 2nd to 10th level)
6. When your down-line recharge airtime you get 0.35%
7. When your down-line subscribe for data you get 1%
8. You get paid whenever you or any of your down-lines subscribe to dstv, gotv, and startimes subscriptions and pay PHCN bills
#NOTE
: You make money whether you refer or not.
Other ways to earn on RAGP is through PV which means Point Value
These are the POINTS that comes with your REGISTRATION PACKAGE and as well your down-line.
Aside referral or registration commissions from your down-line/team members, the Point Value attached to their package will also count for you over time
When the PV accumulates to 10,000 PV in a month, you will receive N100,000 Leadership Bonus
If you do not meet the 10,000 PV in a month, it will roll over to the next month.              As it increases to 25000 PV, you will receive N500,000 DUBAI trip fund
Up to 60,000 PV, you're given N2M, a Car fund.
Your PV keeps accumulating till you get N6M Housing Fund.
Fill your details into the registration form. Required fields are, first and last name, email address, phone number, username and desired password. You will also be required to make payment for your desired package. If you are unable to do this, please don't hesitate to get in touch with me through 08186899594 so as to guide you.