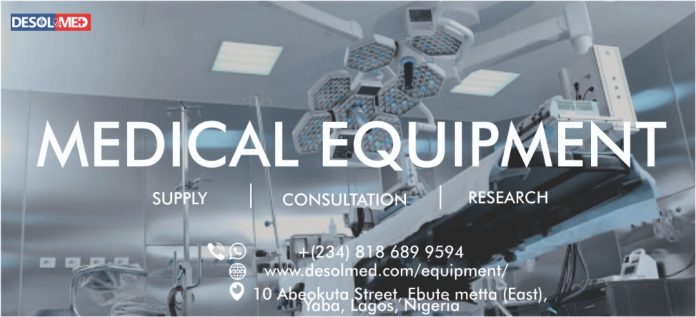 Getting modern medical equipment is possible. Are you interested in buying one? Look no further. Desol Medical Solutions is the solution is here for you to meet your needs.
Visit
www.desolmed.com/equipment
to view and purchase your desired equipment/supplies. All our equipment/supplies are, only from the UK.
We can also source for equipment/supplies you cannot find on our site.
Note: We have options for lease on some medical/laboratory equipment and also have partnership plans.
Interested? Please Call/WhatsApp 08186899594
Email: info@desolmed.comor equipment@desolmed.com