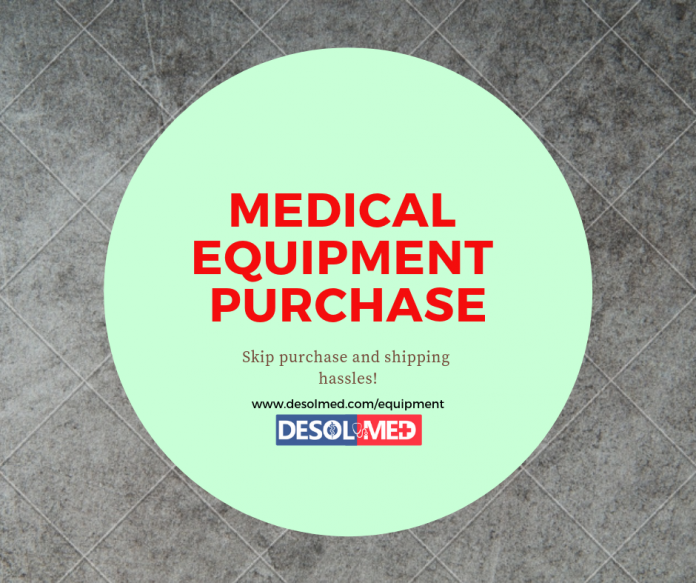 Are you looking out to buy quality medical equipment/supplies? Don't look too far.
Desol Medical Solutions have the solution. Visit
www.desolmed.com/equipment
to view and purchase your desired equipment/supplies. All our equipment/supplies are only from the UK.
We can also source equipment/supplies you cannot find on our site.
Note: We have options for the lease of some medical/laboratory equipment and also a partnership.
For more information Call/Whatsapp 08186899594