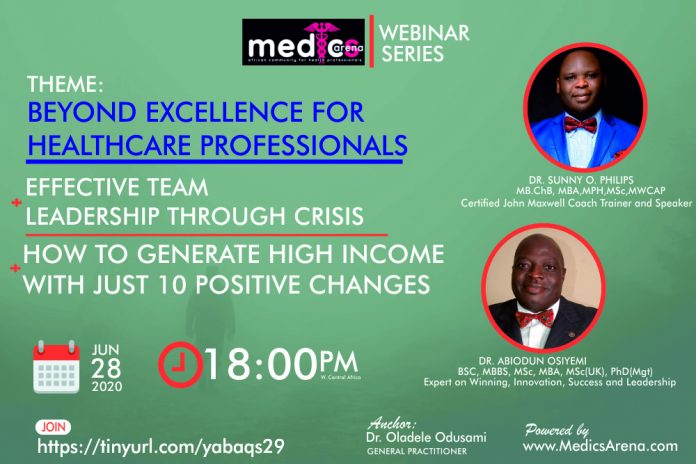 Medicsarena Webinar Series!!
Our ZOOM meeting series for this month is scheduled to hold on the 28th of June, 2020 by 18:00PM (West Central Africa).
Theme: BEYOND EXCELLENCE FOR HEALTHCARE PROFESSIONALS
Topic1: Effective Team Leadership Through Crisis
Topic 2: How To Generate High Income with just 10 Positive Changes
Visit the registration link to get the password:
https://tinyurl.com/yabaqs29
Note: The registration is absolutely free.
Free! Free!! Free!!!
This webinar series is by Health Professionals for ALL Health Care Providers and Staff.
Kindly share using the share icon and (not forward)