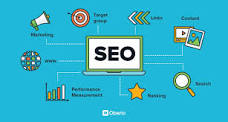 When you want to start your journey into SEO (either as a service or a business owner), chances are you would begin by making use of Google Analytics. This is perfectly okay. There is nothing wrong with this humble beginning. However, to stay at the top of your game and ensure that your competitors don't push your business or service deep into the oblivion of Google search results pages, you will need to make use of other effective SEO tools to boost your rankings. Some of these SEO tools are free and can be used right away, others require payment or subscription before you can gain access to them. Whichever one you choose, one thing is certain – you will be doing your business a lot of good when you utilize these SEO tools to measure, track and analyze your SEO hustle. Without wasting much time, let's dive into the top 25 SEO tools you need to boost your rankings.
Google Analytics: If you are setting up a new website or you already own one, you will need the Google Analytics tool to get certain data about the visitors that come to your site. Information like how many visitors come to your site and where they are accessing it is just part of the basic data that Google Analytics lets you in on. This way you can better tailor your services to potential consumers. For instance, if more of your visitors access your website from their mobile phones, then you can consider making your website more mobile-friendly to give these visitors a much better experience and potentially retain them. One more thing – it's a free tool you can use.
Google Keyword Planner: Although this is a key feature of Google Analytics, I believe that it is a very essential tool to start with in terms of keyword research.Google Keyword Planner: is an awesome tool for powering your SEO content. Before creating your content, you can use the keyword planner to run a search and note the traffic that specific keywords have. It can even help you search for new keywords you probably never thought of before. This tool is absolutely free and can narrow your research down to specific geographic regions. So, take advantage of it to boost your ranking.
Google Search Console: Google Search Console is another important SEO tool that can be used to boost your rankings. This tool is free to use and lets you track and report your website's existence on Google's search engine results page. This tool is particularly useful for newly created websites and blogs. One good thing about this tool is that it gives you an idea into how your website is viewed by Google and users as well. With this information, you should be able to optimize your website to deliver a much-improved display on Google's search results.
Google Trends: Arguably one of the most underutilized SEO rank boosting tools out there, Google Trends delivers information about a keyword and even goes further by driving insights into what's trending around that particular keyword. Let's put it this way – if you are confused about what keyword to use for a campaign, Google trend is the best tool for you when it comes to picking the right keyword. Information relating to a keyword's top queries, interest over time, rising queries, geographic location, etc., is what you'll get when you use the Google trend tool.4
Google PageSpeed Insights: One thing that irritates many website visitors is slow site speed or simply put, a website that takes too much time to load. Many people tend to browse through websites with slow internet connections and Google considers a website page's speed as part of its ranking algorithm. So if you don't want to get on Google SERP's dark side, I'd suggest you take this Google PageSpeed Insights tool seriously – use it to test your website's speed and optimize the web pages where necessary.
Google Mobile-Friendly Test: It is no longer news that the majority of website traffic comes from mobile devices. Google realizes this and has made an effort to rank websites based on how mobile-friendly they are. If you already own a website or are considering building one, you need to think about testing it out with this Google Mobile-Friendly Test tool for how mobile-friendly your website is to users.
Google Structured Data Markup Helper: Structured data refers to information that has been organized in several online databases that assist in delivering search results. The structured data markup has a common language style that allows search engines to understand and serve the best results for users looking for specific information. Google uses schema markup to present search results and utilizing Google Structured Data Markup Helper will help you in implementing structured data on your site. You can use this free tool to create structured data on your website for better search engine results.
SEO Site Checkup: SEO Site Checkup is a 3rd party service that uses simple SEO tools to help you discern your website from the standpoint of a search engine. With their exceptional SEO tools, you get to see exactly how search engines interpret your website and also get reports that allow you to see where your online platform may be lagging with recommended solutions to improve your search engine results rankings.
Screaming Frog: Screaming Frog is another free SEO tool (with optional premium features) you can use to boost your search engine rankings. This particular tool helps you audit and index HTML as well as metadata from your site. Knowing that broken links can hamper your positive search results, Screaming Frog also helps you find any broken links that may be lurking around on your website. To further boost your rankings, you can take advantage of its premium features.
Woorank: Being one of the most popular SEO tools you can use to improve your website ranking, Woorank has both free and premium features that can be utilized in tracking and reporting on your marketing data. With Woorank, you can spy your competitors and get crucial insight into what keywords they are targeting so you can potentially outrank them.
Keywords Everywhere: Keywords Everywhere is a unique SEO extension for the Chrome browser. It aggregates data from several SEO tools including Google Trends, Analytics, Search Console, etc., with the task of helping you find only the best keywords which you can rank for. Keywords Everywhere uses a mix of free SEO tools to ensure that the process required in picking out the best keywords is simple and easy. Won't you rather use one website to analyze your keywords than opt for a "stop and search" approach for every website?
Ubersuggest: This is another keyword finder tool you can utilize for your website. Ubersuggest doesn't just help in identifying keywords, but it also queries the search intent behind these keywords by displaying the top ranking SERPs for them. Find the right terms, including short or long-tail phrases as well as hundreds of suggestions for your website using Ubersuggest. You can also utilize the metrics on the platform, including keyword volume, CPC, seasonal trends and volume competition to help in your SEO or PPC campaigns.
Copyscape: Having no content is better than having plagiarized content as the damaging results it brings can thwart all your efforts at reaching out to potential consumers. Google takes the issue of duplicate content very seriously and websites caught in the act can be relegated badly in SERPs, regardless of whether its content generated by you that's already online or content gotten from another source. Copyscape is a tool you can use to check your content against any form of plagiarism before uploading it to the internet. Its basic feature is free but to get a deeper plagiarism checker, you'll need to pay for the service.
GTmetrix: This is a free tool that you can use to analyze your web pages' speed and overall performance. Remember when I noted how important it is for your website speed to load fast? Well, GTmetrix can help you run a speed test for your website while notifying you of what you can improve on to optimize speed.
Pingdom: This is another crucial speed test tool for your website. You can use Pingdom to do a quick analysis of your website to swiftly diagnose any performance issues. Website loading time is an important factor for ranking on search engines. Don't trivialize this tool.
Ahrefs: Ahrefs is a premium tool that can help your website rank better on SERPs. This SEO tool presents you with a comprehensive backlink profile for any website of your choice. This way, you get to see who is linking to your site, their anchor texts for your backlinks as well as the overall strength of the backlinks. What's more? You also get to view how strong your competitor's backlinks are. This tool is very popular and can be a bit expensive to use, however, its results justify its price tag.
Moz: This is a free and paid service that allows its users to claim, verify and manage local listings. It can also be used to help push listings, ensuring that your business stays ahead of its competitors with its iconic data aggregators. This tool will also notify you of any possible errors that could harm your SEO efforts after scanning through your citations. Moz also displays the categories you're listed on and shows the kind of media used for your citation.
SEMrush: With its domain vs domain analysis, SEMrush allows you to seamlessly compare your website to your competitors. This tool also gives you the pleasure of assessing your rankings and making changes to them while also notifying you of new ranking opportunities. SEMrush helps you to better understand your website's search data and traffic as well as your competitors'. This is one tool you should employ if you really want to boost your rankings.
SerpStat: Perfect for SEO, PPC and Content Marketing goals, SerpStat is a growth-hacking solution you can use to perform SEO tasks, analyze your competitors and engage in the overall management of your team. The most popular feature of SerpStat is its missing keyword feature which works by identifying the particular keywords that your competitors are ranking for on the first page of search engine results which you can use to your advantage.
AgencyAnalytics: AgencyAnalytics is another tool you can use to generate reports on SEO for tracking organic keyword ranking on search engines. The tool is ideal because it can be used to track daily updated keyword rankings. This means you can quickly take advantage of it to rank higher whenever Google updates its search engine algorithms. The tool can also be used to track your competitors and its website audit feature helps you identify technical glitches on your website.
Siteliner: This SEO tool has a reputation for helping you search for duplicate content by scanning through your website. I made mention earlier that Google frowns upon plagiarism and the same content on different webpages. You can utilize Siteliner to crawl through your website and pick out those duplicate content that you might have missed. This tool also highlights broken links, sums up site speed as well as the sum of internal links on each page.
KWFinder: One of the hardest things in SEO is picking out the right keyword for your campaign. With KWFinder, everything becomes a breeze. This tool works by analyzing all the parameters (location, language) entered when you start a search for a specific keyword and it displays all the results on one screen. The results will include several related keywords with their CPC, search volume as well as the difficulty level of those keywords.
Majestic: According to experts, Majestic is one of the most outstanding SEO tools for boosting rankings. This tool cuts across several features, notable among them is the Majestic Million that grants users access to view the top one million websites so you get to see if your website makes it into that list. Another feature is the site explorer which shows you the sum of backlinks you have. Majestic can also be used to look up keywords, track your site ranking and compare your site with your competitors.
SpyFu: SpyFu is touted as the most detailed SEO tool that any business owner can get. Even though it has a premium version, it also has a free feature that budding SEO analysts can make use of. Spyfu lets you observe how many times a particular keyword is searched every 30 days. Also, you get to see challenges to be expected for ranking with that keyword. That's not all. Your competitors are not far from your reach as you can research to learn what keywords they use and how many of them are organic ones. Other things you can view include the number of clicks your competitor generates every 30 days, their paid as well as organic competitors, their Google Adwords campaign adverts and so much more.
KeywordTool.io: KeywordTool.io is a free alternative that you can use in place of Google Keyword Planner. Although they do have a pro version that requires payment, you can still use this SEO tool without having to sign up for an account. Keywoodtool.io generates a whooping 750 (or more) long-tail keyword suggestions every time you enter a search term. It is reliable and highly effective for use in ranking high on Google SERPs.
Conclusion: I believe that if you utilize all or most of these free or paid SEO tools, your website will frequently come up on the first page of Google Search Engine Results when people run searches using your keywords. If you have other SEO tools you've been using and it's not listed here, feel free to share with us by visiting Crank Digital.
COPIED.