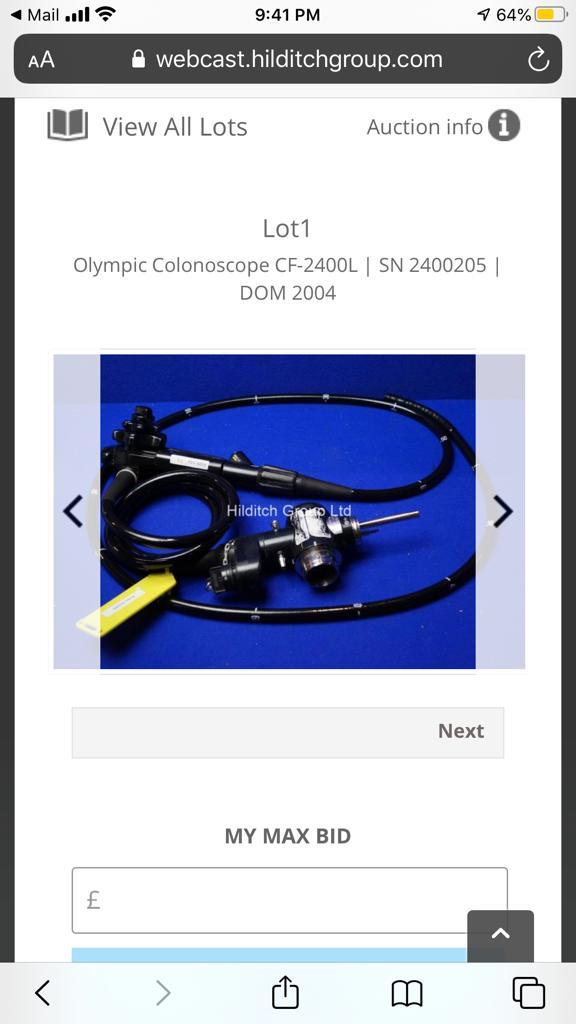 Hurry, we take the stress off you while purchasing your medical equipment. Kindly click on the link below and you will be amazed.
https://webcast.hilditchgroup.com/m/view-auctions/catalog/id/78
Sit back, relax and enjoy yourself as we do the buying on your behalf.
Contact 08186899594 or email equipment@desolmed.com or info@desolmed.com for more info.
Don't be left out.